Toronto Moving Company "AIM Toronto Movers"
Packing services incl. packing supplies, boxes, materials.
Packing and Packing Supplies

AIM Toronto Movers provides the highest quality packing services for local, long distance and international moving. Our qualified packing teams are trained on how to pack all of your valuables correctly - from dishes, glassware and clothing to bulky items like pianos or fragile pieces like chandeliers.
To help them do the job right, each packing crew is equipped with AIM Toronto Movers special care materials:
Custom-made crates to protect more delicate items, such as antiques, collectibles, glass or marble table tops.
Sturdy wardrobe cartons to protect clothing from wrinkling in transit.
Double-wall cartons to help safeguard fine china and crystal.
Packing Materials

AIM Toronto Movers offers a full line of packing materials to help ensure a safe transition to your new residence. We offer attractive prices on a full line of packing materials and moving supplies to accommodate the unique needs of your move:
Packing Item
Dish/ Barrel (5.2 cubic Ft)
Book Carton (1.5 Cubic Ft)
Medium (3.0 Cubic Ft)
Large (4.5 Cubic Ft.)
Wardrobe
Picture/ Mirror Carton
Unprinted Newsprint
Bubble Wrap
Paper Pads (3 Ply)
Common Uses
Dishes, stemware, china, crystal
Books, records, tools, magazines
Blankets, curtains, lamp shades, linens
Pillows, lamp shades, pots and pans
2-3 feet of closet space (20 dresses/shirts)
Pictures, mirrors, marble & glass table tops
Wrapping of breakables
Wrapping of very fragile items
Padding furniture for storage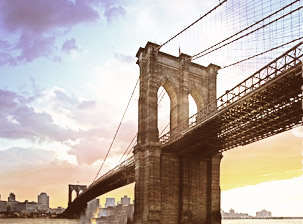 Moving to New York?
Call 647-878-MOVE (6683) now to find out more about our special offers for New York destination!
Moving Testimonials
Moving from Toronto to Brampton
"Next time I need a mover, AIM Toronto Movers will be the first Toronto moving company I call. I will refer your company to any and everyone I know that needs moving services."

Maria Rodriguez, Toronto